THREE WAYS IN WHICH YOU CAN HELP US
1. Make a Donation
You can make a one off donation or a monthly donation to us. Whatever you can afford to give will be accepted with joy by us and will go a long way in helping us reach our goals. Our bank details are: The Peoples bank of Sri Lanka, Account no-146-2-002-3-0011172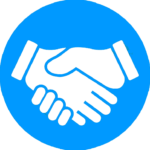 2. Become a partner
Become a corporate partner with us. For just USD 100 we will give you the right to use our logo on your website and marketing for a year. This will show your clients that you are a good corporate citizen who cares. Best of all, we would appreciate if you tell your friends and colleagues about us as well.
3. Leave a gift in your will
We would be grateful if you would be so kind as to mention us in your will and leave us a small donation. Any amount you care to offer is appreciated.